About
---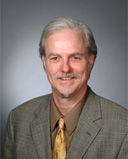 Bruce has been fascinated by the process of family intervention since he first heard about it in college in Minnesota. He relocated to Indiana in 1984 with his family. For the next twenty years he worked in an inpatient and outpatient treatment center which gave him lots of experience with families and relationships struggling with addiction. Nationally certified as a substance abuse therapist at the highest level, National Certified Addiction Counselor, NCAC II, Certified Intervention Professional, CIP, Board Registered Interventionist, BRI-II, Licensed Marriage and Family Therapist, LMFT, Licensed Social Worker, LSW, and a Certified Alcoholism and Drug Counselor through the state of Indiana, CADAC II, and ICADC-1646 by the International Certification & Reciprocity Consortium, IC&RC. You can be assured that Bruce has the experience and knowledge to facilitate your intervention and guide you through the process in a professional and ethical manner.
Bruce Perkins helps people who have a loved one engaged in self-destructive behavior such as:
Alcoholism

Drug Addiction

Gambling

Eating Disorders

Sexual Addiction

Spending Addiction

Hoarding

Even if you have tried many times to talk with loved one about their addictive behaviors or have tried to do your own intervention, and have not been successful, have hope. It is the skill and experience of an intervention specialist who will design the intervention process so that you will finally be heard and your loved one will likely seek help. Together, we can do what others said can't be done.
Service Area
---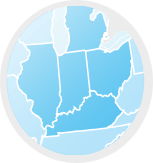 Perkins Intervention's main service areas are in Indiana and surrounding states, including Indianapolis, Fort Wayne, Bloomington, LaFayette, or Muncie, IN, Louisville, KY, Cincinnati, OH or Eastern IL or Southern Michigan. Occasionally, there is a need to travel to one coast or the other, particularly Florida. If Bruce cannot travel or is already booked for the time you want, he can and does recommend other intervention specialists.