Treatment Providers
---
There are several main considerations when determining the most appropriate treatment facility or rehab, including inpatient and outpatient services, half-way houses, as well as family programs and dual diagnosis. Many different physical and mental health problems will show up with addiction as those suffering will often self medicate. Perkins Counseling has some long term relationships with several treatment providers and will help you determine which provider is best for your situation.
Here are some treatment providers utilized by Perkins Counseling and Intervention:
Fairbanks, Indianapolis, Indiana

Indiana Health Group, Indianapolis, IN

Cirque Lodge, Sundance UT

Destin Recovery Addiction Treatment Center, Destin, FL

Hazeldon/Betty Ford

The Anderson Center, Anderson, Indiana

Parkview in Fort Wayne, Indiana

St. Joseph Health System in Fort Wayne, Indiana

Sierra Tucson in Tucson, Arizona

St. Vincent's Stress Center in Indianapolis, Indiana

Progress House, a half-way house for adult males in recovery, Indianapolis. IN

Cumberland Heights, Nashville, TN

Onsite, in Cumberland Furnace, TN for co-dependency, trauma & couples/family programs

Lindner Center of Hope, Mason, OH

TARA http://www.taracenter.com, Franklin, IN

Valle Vista Behavioral Health, Greenwood, Indiana

www.harptreatmentcenter.com, Singer Island, Palm Beach, Florida

Service Area
---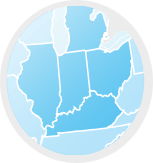 Perkins Intervention's main service areas are in Indiana and surrounding states, including Indianapolis, Fort Wayne, Bloomington, LaFayette, or Muncie, IN, Louisville, KY, Cincinnati, OH or Eastern IL or Southern Michigan. Occasionally, there is a need to travel to one coast or the other, particularly Florida. If Bruce cannot travel or is already booked for the time you want, he can and does recommend other intervention specialists.